14 years ago, on this date, I joined Infosys.

It was indeed the day of rejoicing for me. Getting a job right after degree, that too in a reputed firm through campus selection. It was indeed a proud moment for me as well as my parents.
I still recollect those days, during my degree years in UC College Aluva, when came across the campus interview happening in Maharajas College, Ernakulam. I was so excited .. not about the interview, but because i could roam around with my friends. As I was never prepared for the test.
As usual after great planning, the next day morning, i set out to Ernakulam city. I and a few friends from my native locality also came along. We took the very first bus to the city and it was just the perfect dawn for me.
As we approached the college, where we were supposed to attend the exam, the excitement was at the top. When i reached there, as usual, I was the only one who came with nothing but a sample fresher resume which had nothing but my marks. That's when I came to know, i needed two photos, and copies of my mark sheets etc.
As usual, it was only me, who didn't have it. Thanks to my bestie's dad, he came around with me everywhere, to find out a shop to take a xerox or can download and get a photo at least. Even though i couldn't arrange anything, another group of my friends were in the negotiation part, and they successfully helped me write the test.
I went into the exam hall, started scribbling something, but all my attention was on the architecture of the building. I wrote something, and like all the time, I wanted to write and finish the exam first and get out. And I did so, every time.

Then I began to roam around the college campus, admiring the long verandas and the glass windows. When the results came out, there were I guess 250 of them who got selected. At first, I didn't know I got selected, then my friend said my name was on the list. Anyways the whole day's wait didn't go in vain.

I remember calling my dad and mom informing I got selected for the interview. Their joy knew no bound. Even i was equally thrilled and excited. Being a computer science graduate and getting a job interview call was no less for me.

Then days, passed, the interview date was scheduled and I successfully ventured it. My friend was waiting outside all along. And all I did was rejoice with my bestie.
When the joining dates were announced for me, I got the letter saying my joining date is 9/11/2006. A joyous moment it was when I received my letter from Infosys.

The Day – 9/11

I know most of the recall the date as the date when the twin towers were attacked. But for me, it was a beautiful day.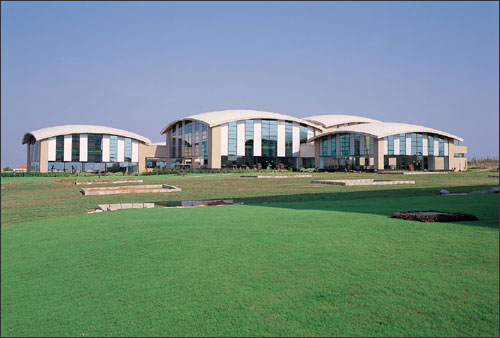 Myself mom and my uncle set out to Bhubaneshwar, Orissa just two days before joining. The city was quite new to me. The train was filled with majority students like me who were joining Infosys in my same batch.
On 9/11, my mom dropped me at the campus, it was so mesmerizing. A new city, new opportunity and new a beginning.
I was so thrilled.
When i entered the training room, there were many of them, I sat where I found space and waited for the session to begin.
I don't recollect much of the training session, but I do remember the friends I made there. I never knew, I will meet such wonderful people there, who are indeed the best part of my life.
Those days were the best and every one of us there enjoyed it.
Some people wandered away, some stayed in my heart and some are still in my friend's list.
We may not talk, or message or keep in touch, but each and everyone I met there made a mark in my life.
Thank you BBSR 9/11 Infy Batch.